Newcastle United v Manchester United looks to be an encounter which will make or break the Magpies' season. The Toon are in a genuine relegation battle, and one might wonder if they are even worth staying up in the Premier League following a dismal display until today.

Joe Kinnear is out with a heart-operation. First-teamers Michael Owen, Habib Beye, Damien Duff, Nicky Butt, Joey Barton, and Danny Guthrie are all out injured, while Kevin Nolan is suspended.

It leaves Coach Chris with few choices at the centre of midfield, while he is stuck with Steven Taylor at right-back.

The probable formations are illustrated below. The squad United would have had, had no one been injured. The side that fans will want Hughton to put out tonight, and the squad we may actually get.

Take your pick, and vote on the scoreline each formation is capable of producing.

Injury-free squad: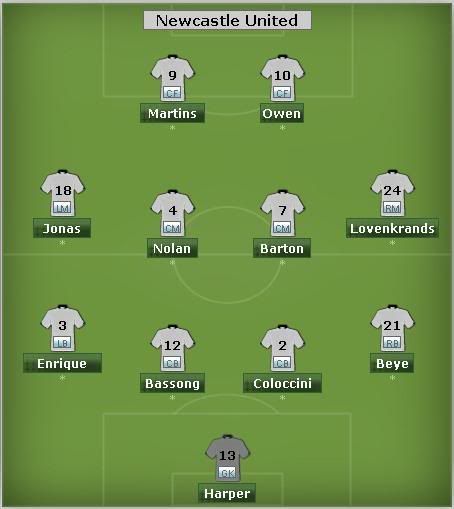 Fans' squad for tonight:

<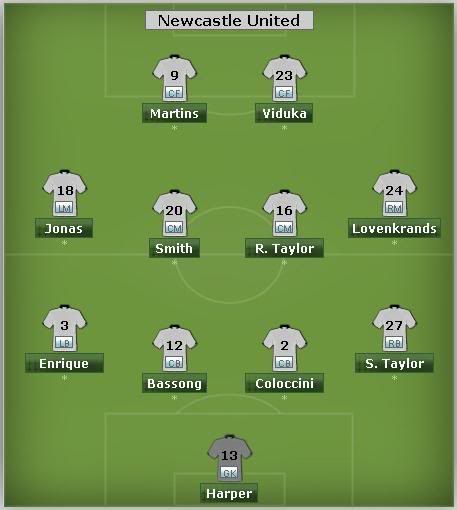 Coach Chris' squad:




Opinions, please.