With the 2017/18 Premier League season at an end, most fans can be excused for switching off from everything and recharging the batteries that the stress levels have drained.
It was, after all, a successful season to an extent for Newcastle United by finishing in tenth position in the table and one where decent ambitious plans for the future could and should be drafted up when you take into context the amount of extra money that will be finding its way into the companies bank account.
Whilst there are a number of clickbait stories around about what level of transfer fund Rafa Benitez can expect, it just takes a little bit of knowledge to try to work it out for yourselves what sort of figure we could be talking about with past years accounts and spend levels to compare to.
I know it's difficult to second guess just what owner Mike Ashley has up his sleeve in the way of a curveball and taking into account that we could see a potential manager shift, there should really be no excuse for an uncompetitive spend as the prize money payments have rocketed for us.
Rafa Benitez has made it clear in many press conferences that he has taken that he can work to many plans and he has stated that it isn't always necessary to spend vast amounts for the sake of it.  For him, it is about the complete control to spend what money he has available on whatever player he chooses and at his chosen time rather than those above him dithering over deals.
Mike Ashley has made no secret of the fact that he wants Newcastle to be self-sustainable or as he has said himself, to wipe its own nose, so by taking this onboard we can safely say that expenditure away from the transfers and agents fees will be at a similar level to what it has always been under him, give or take the rate of inflation.
We can then compare the scenario we find ourselves in now with another similar time, which was last at the end of the 2010/11 season, in that we are approaching the Summer ahead of our second season back in the premier league. Not including gate receipts, merchandise sales, shirt sponsorship and other deals that the club has, Newcastle will have received over £123m for finishing where they did in the league and the various other payments the league pays.  We banked £47m in 2010/11.  An increase of around £75m alone.
These can be displayed in greater detail below by website sporting intelligence.com
Article link here for 2017/18 season.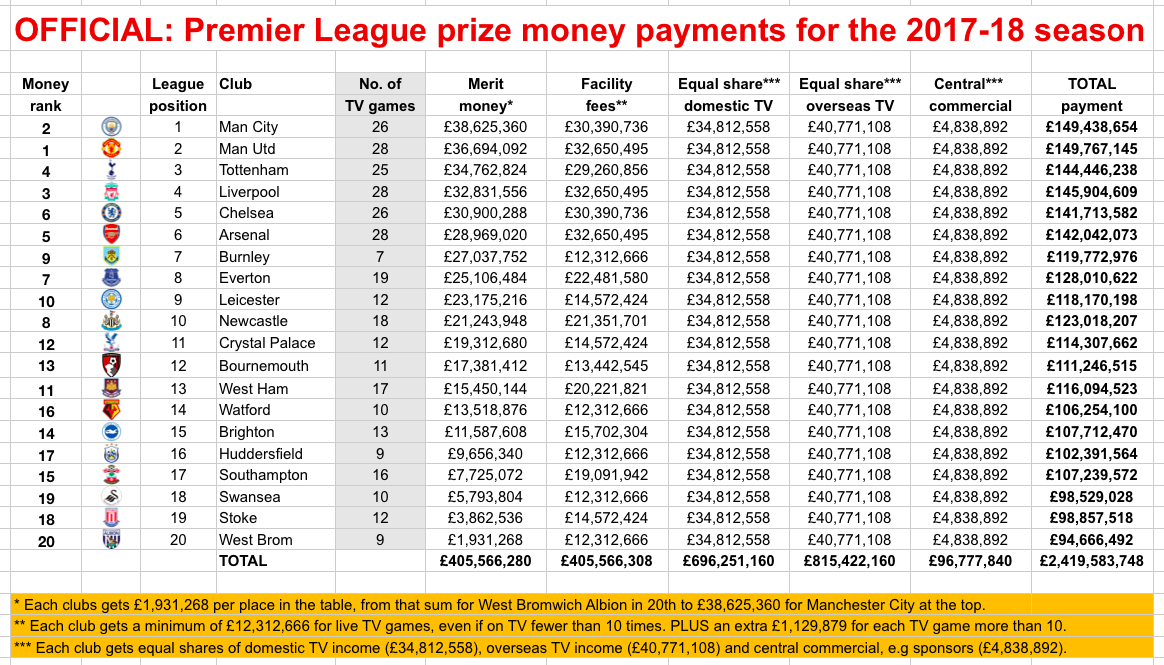 Article link here for 2010/11 season.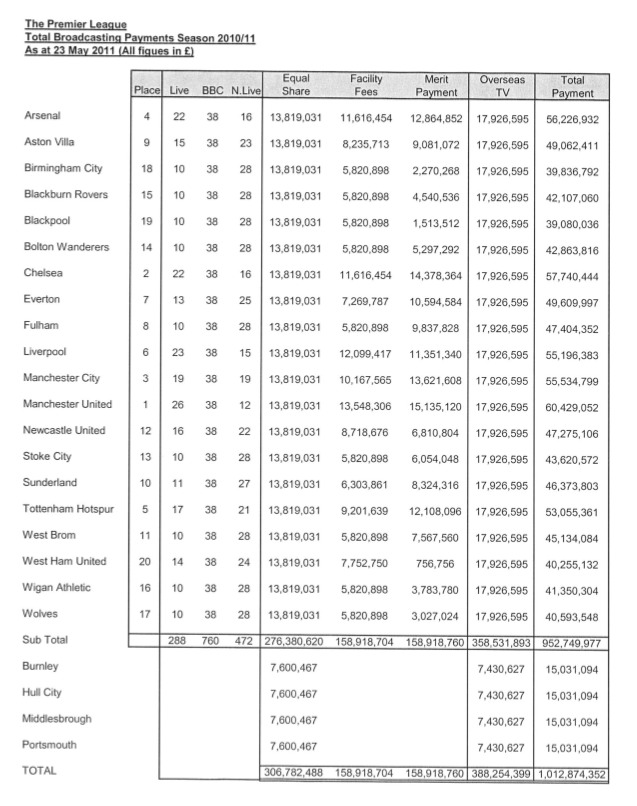 Obviously, you can't just look at the transfer kitty we had in that Summer of 2011 and say that because our income is higher by a minimum of £75m this year that we have that available on top of the spend we had back then but when you adjust other costs in line with inflation or price adjustments then you won't be far off.
Today's announcement of the club accounts which have finally been revealed may try to complicate things further when they shouldn't in reality as there are funds to spend and now it's a case as to how and when in regards to whether it's Rafa Benitez being the one spending them over the actual amount freed up.