Newcastle United are yet to sign a player in the January transfer window even though the club finds itself diseased by injury. Joe Kinnear has been scouting targets but has been forced time and time again to reconsider his options due to lack of funds, and negativity from the Newcastle United board -which is headed by 'billionaire' Mike Ashley, and his associate Derek Llambias.

The Magpies gaffer has identified his targets, and is currently negotiating their transfers.

If all goes according to plan, we may be looking at this squad at the end of January: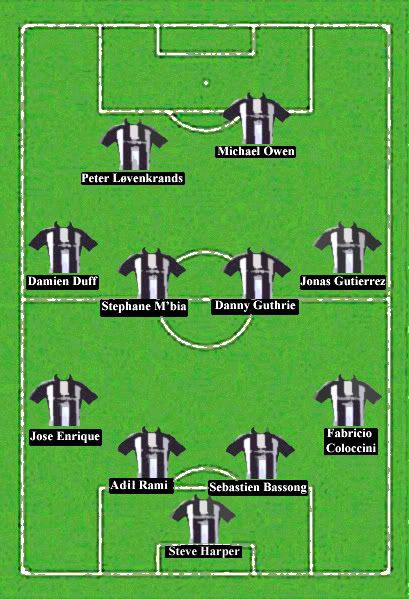 Would you be happy with the above?

Let us know.